Handbuilding - Slabs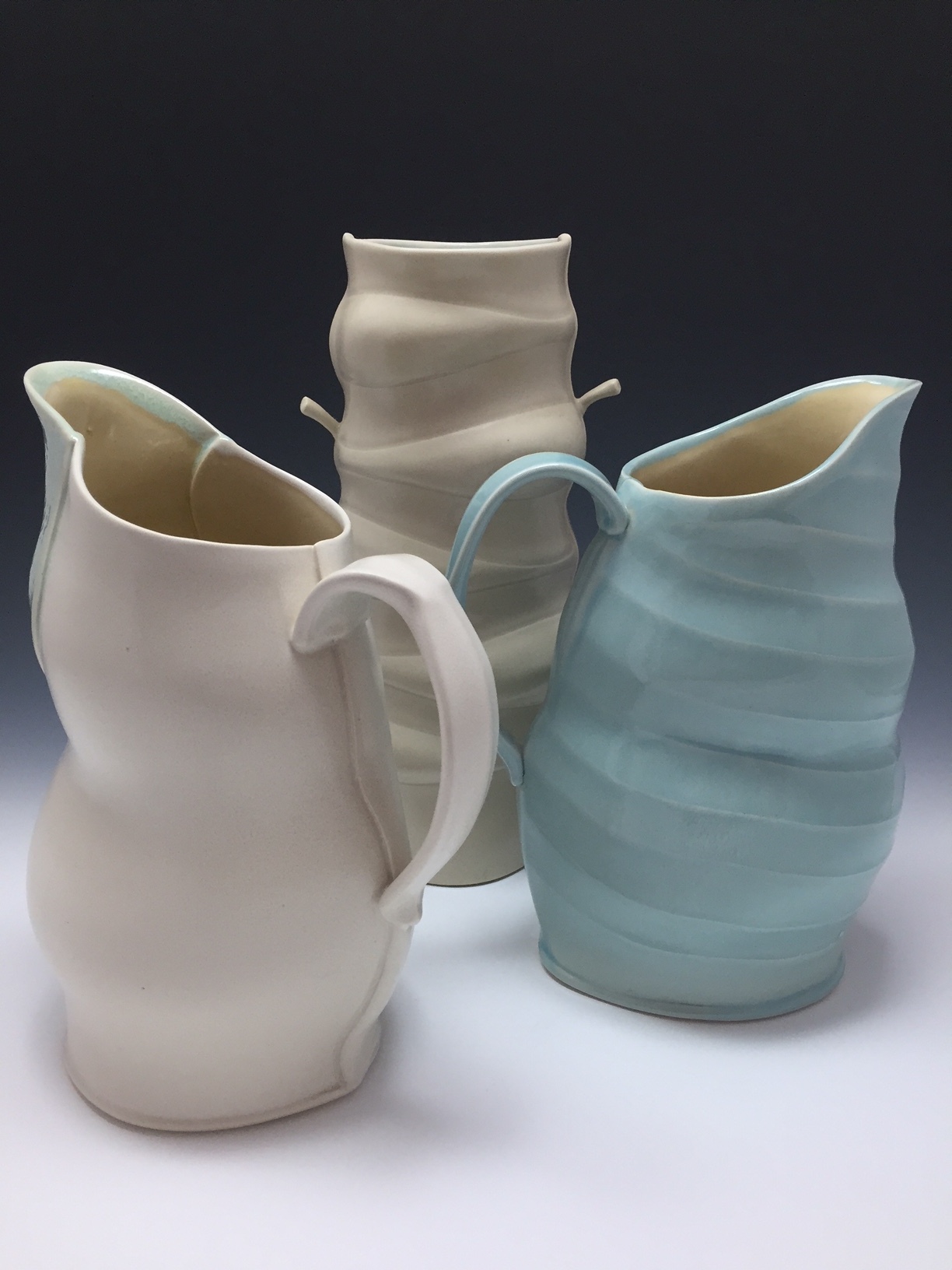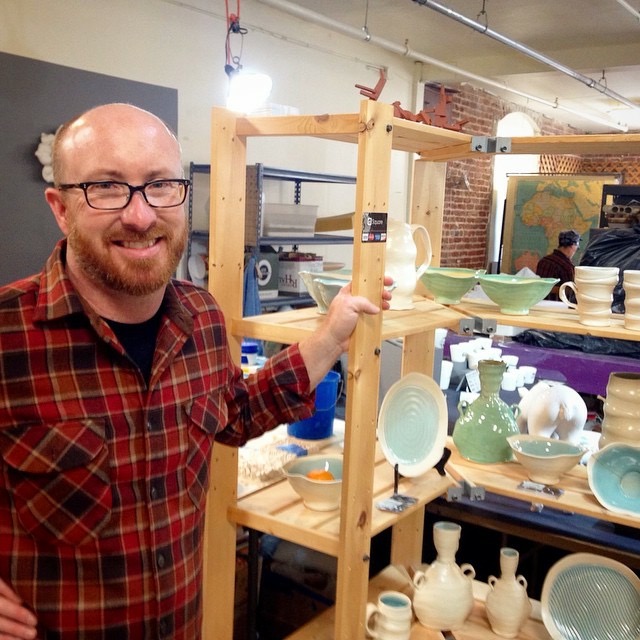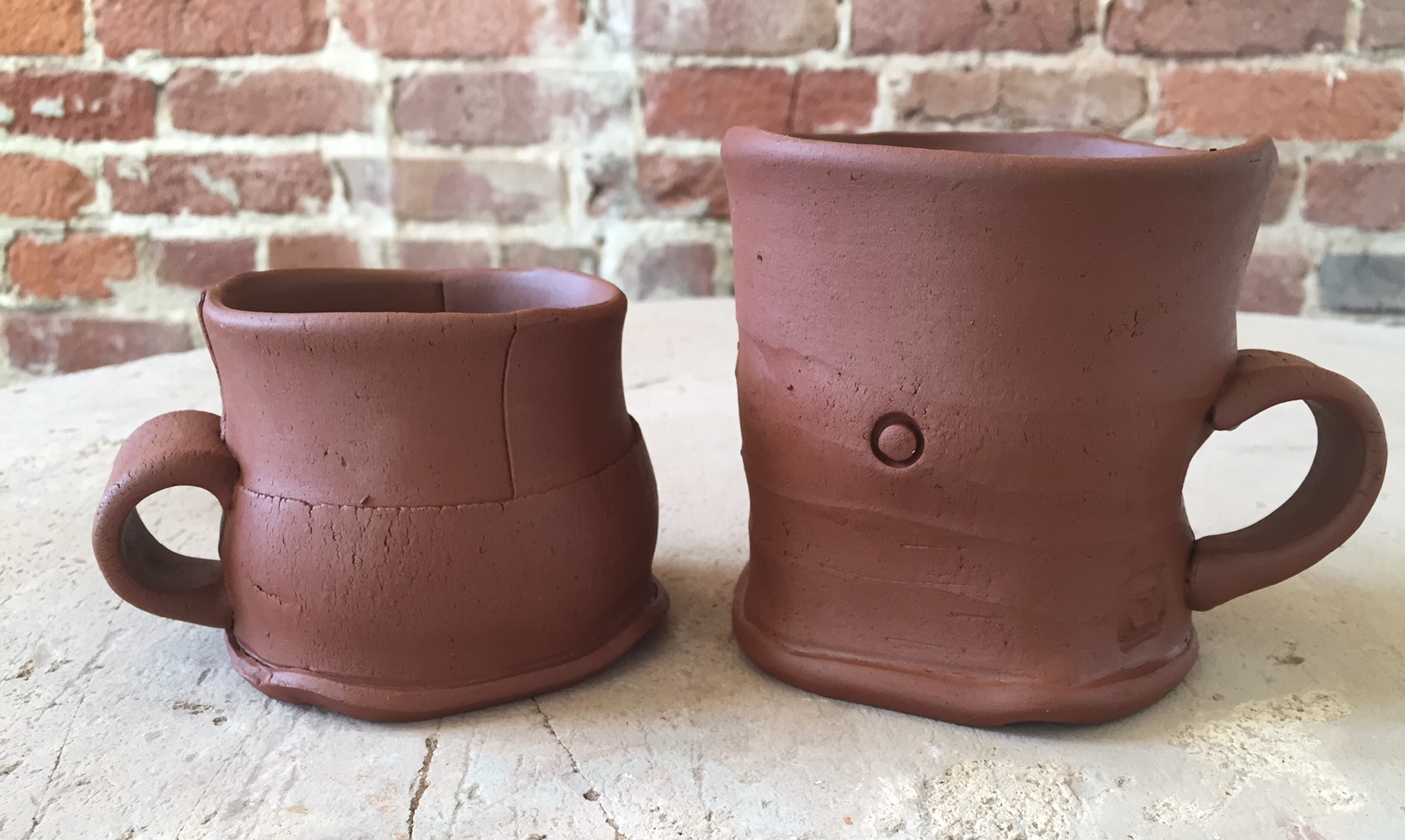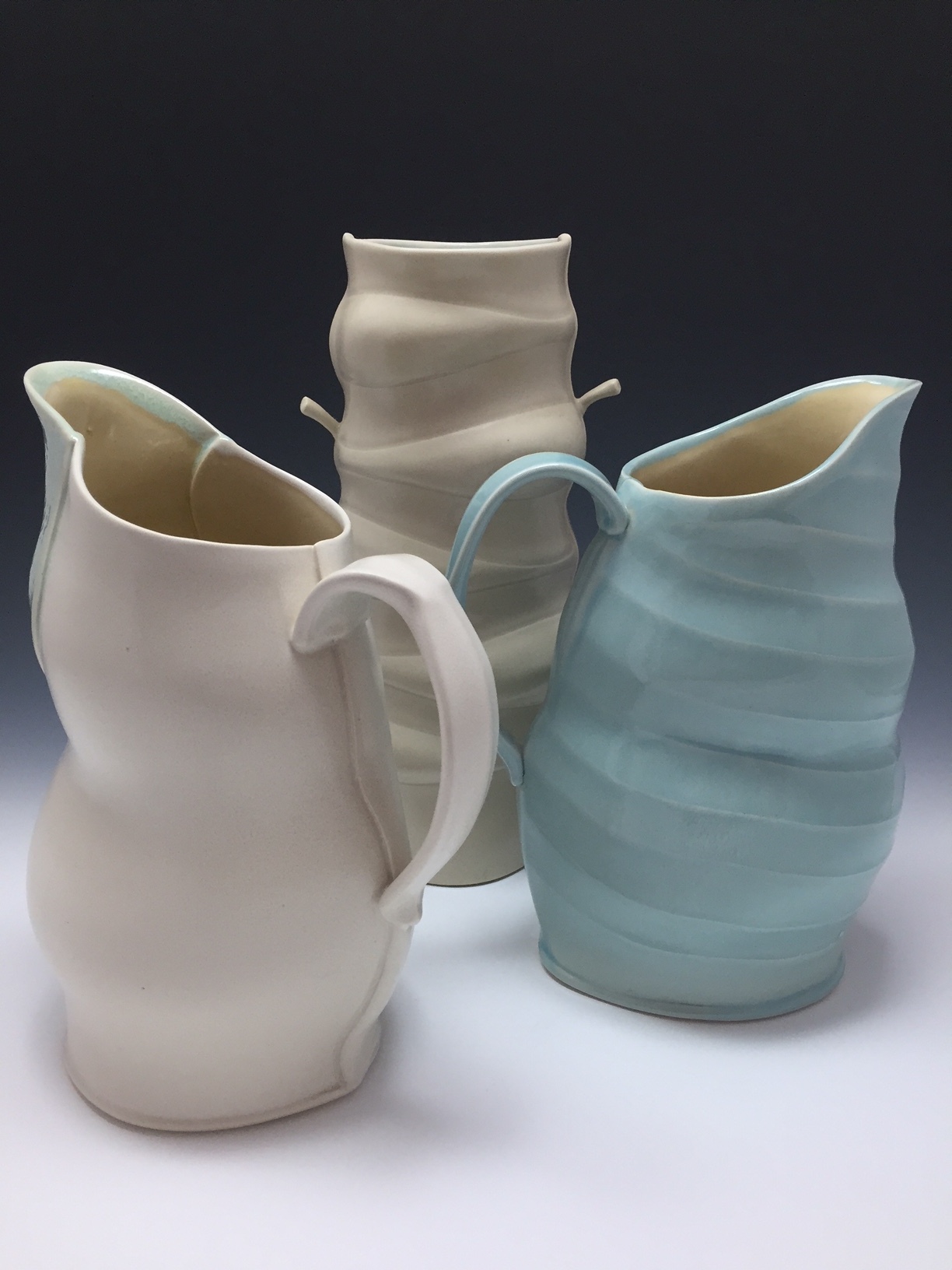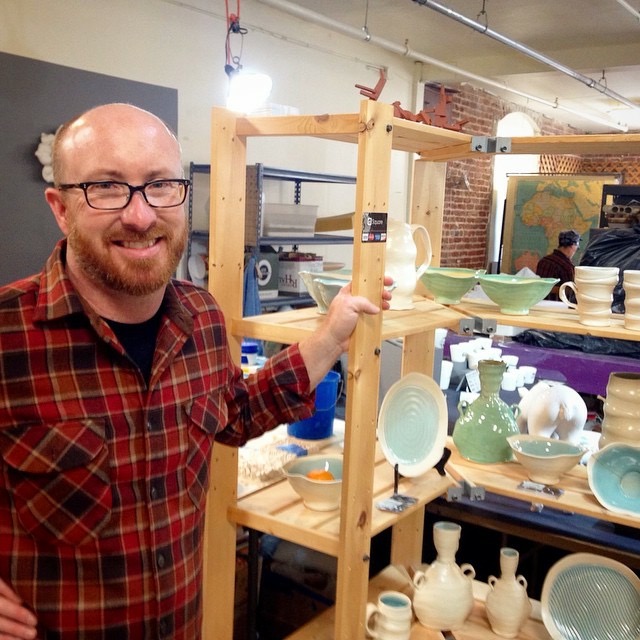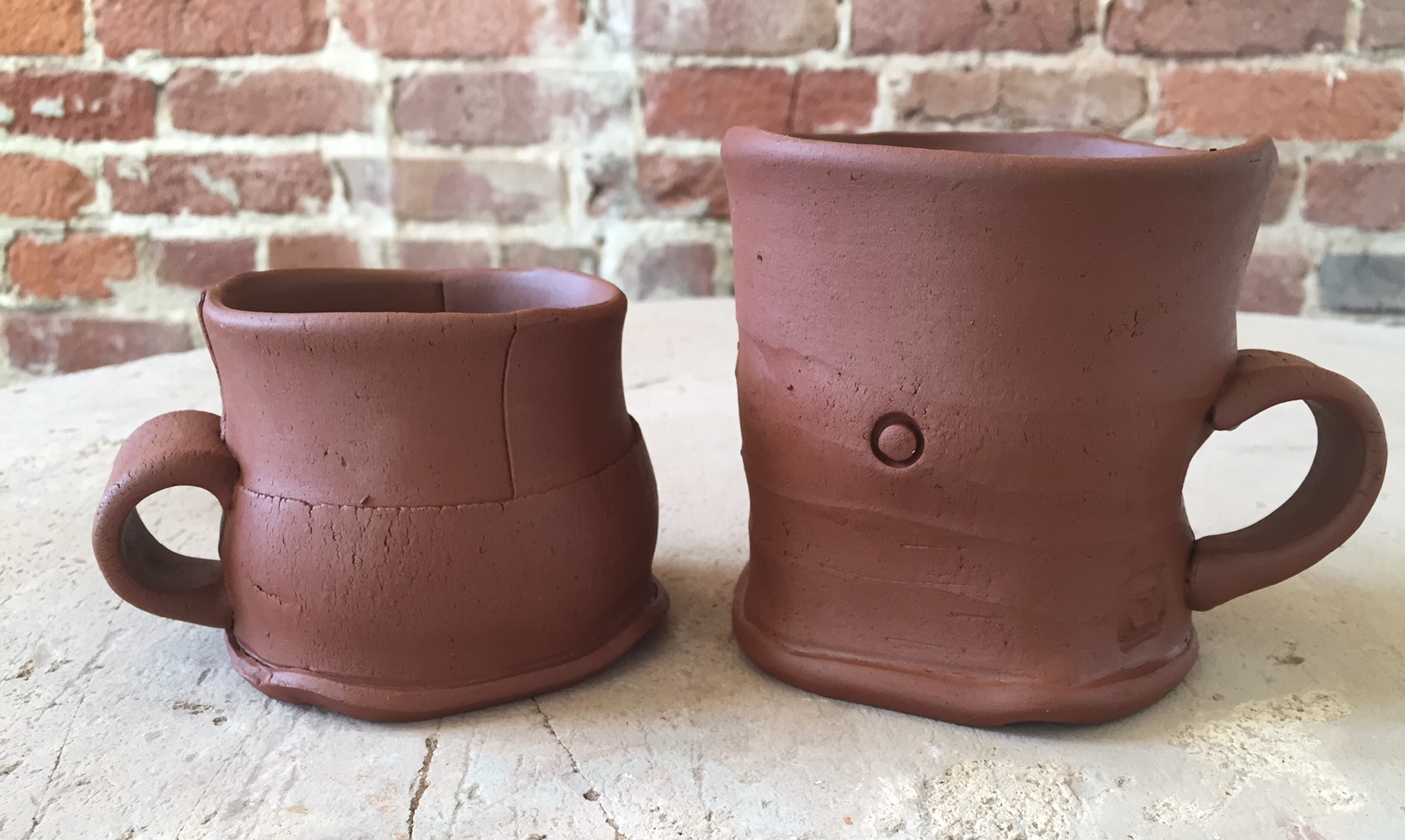 sold out
Handbuilding - Slabs
Instructor: Scott Jennings
Thursdays 10am - 1pm
Beginners and advanced students are welcome in this class that will explore a variety of forming and finishing techniques throughout the session. The class will focus on hand building techniques, including but not limited to, the basics of working with clay, using soft slabs to make cups and bowls, coil and pinch vessels, rigid slab construction, using slip in the decorative process, and finally glaze application. While particular attention will be paid to functional and vessel forms, students who wish to work on sculptural forms are welcome. Special attention will be paid to students' individual pursuits.
CLASS REGISTRATION POLICY
Priority registration is given to the current students in a class. Their deadline to re-enroll is class #5 of each 8-class session.
The number of students opting out of re-enrollment will open up that many spots, initially, to people on each class's notification list. A given notification list is solely tied to a specific class session (e.g,, May 2 - July 2). There's no roll-over of the notification list to the following session.
Should we be unable to fill this class via the notification list, we'll add a registration link to this page, first-come/first-serve.
THU. MORNING CLASS SCHEDULE
The next Thu. morning session begins Sep. 26. Please add your name to the notification list below if you're interested.
Add to Cart then proceed to checkout at the top of the page.
My work as a potter is a natural extension of my lifelong interest in how things work. With clay there are infinite variables that require investigation, trial and error, and intuition to understand the mechanics of making. Clay holds my attention. Exploring individual forms, inventing the process that needs to be used to achieve the concept, and developing visual language is a never-ending pursuit.
I am interested in utilitarian vessels and find that they provide endless avenues to explore form and surface. The dialog with the form is what motivates me to get in the studio each day and to do the work. The work informs itself and slowly evolves over time; I revisit the same forms over and over, making changes as I achieve a new level of understanding the details of a piece. I strive to make pieces that are visually stunning and that have engaging tactile qualities.
Thin slabs of stoneware and paper templates are used to create the work. Patterns or textures are added to the slab while flat then the form is assembled and stretched to create volume, completely by hand. Clues are left as to how each piece was constructed in the form of exposed seams or thumbprints. Ultimately I hope that the user contemplates how a hand-made pieces of pottery can enhance their daily life.


Education
B.F.A. Ceramics, California State University, Fullerton, 1996
Exhibitions
New Work, Roscoe Ceramic Gallery, Oakland, CA 2018
Strictly Functional-Pottery for Everyday Use, The Potter's Studio, Berkeley, California 2017
Ninth Annual Cup Show: Form and Function, Gulf Coast State College, Panama City, Florida 2016
International Cup, The Clay Studio Of Missoula, Missoula, Montana 2009
Ceramics 2008, Irvine Fine Arts Center, Irvine, California 2008
Orange County Contemporary Ceramics, John Wayne International Airport, Santa Ana, California, 2007
October Ceramics Show, Freehand Gallery, Los Angeles, California 2007
Everyday Purpose, Muckenthaller Cultural center, Fullerton, California 2007
Holiday Ceramics Show, Grand Central Art Gallery, Santa Ana, California 2006
Spring Arts Festival, Irvine Fine Arts Center, Irvine, California 2006
All Staff Exhibition, Irvine Fine Arts Center, Irvine, California 2005
Cup: The Intimate Object III, Charlie Cummings Clay Studio, Ft. Wayne, Indiana 2004
Honorable Mention
Spring Arts Festival, Irvine Fine Arts Center, Irvine California 2004
Holiday Ceramics Show, Grand Central Art Gallery, Santa Ana, California 2004
Featured Artist, Orange County Fair, Costa Mesa, California 2004
Cup: The Intimate Object II, Charlie Cummings Clay Studio, Ft. Wayne, Indiana 2003
Employment
Ceramics Instructor, Palo Alto Art Center, Palo Alto, California, 2017-present
Ceramics Instructor, Clay By The Bay, San Francisco, California, 2015-present
Ceramics Instructor, Higher Fire Studios, San Jose, California, 2014- present
Dinnerware Production Manager, Heath Ceramics, Sausalito, California, 2011-2015
Ceramics Instructor, Ruby's Clay Studio, San Francisco, California 2010- present
Ceramics Instructor, Mt. San Antonio College, Walnut, California 2008-2009
Ceramics Instructor, Irvine Fine Arts Center, Irvine, California. 2004-2009
Ceramic Studio Technician, Mt. San Antonio College, Walnut, California 2003-2006
Publications
500 Cups, Lark Books, 2004
Contemporary Tableware, The American Ceramic Society, 2013