Wheel Throwing - Absolute Beginner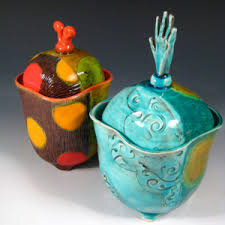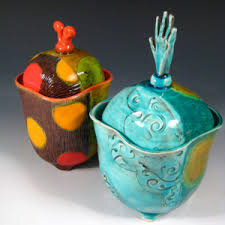 sold out
Wheel Throwing - Absolute Beginner
Instructor: Sharon Virtue
Friday 6pm–9pm
Absolute beginner level
This is a 'Super Beginner' class!
We'll learn the foundations of a good studio practice, so you'll quickly pick up the skills needed to effectively wedge and center clay. We'll throw the basic forms of a cylinder and bowl—the basis of all other forms in clay—and learn important tips to make these forms with integrity for future development. We'll learn trimming techniques that will come in handy when we come to glazing our pots with studio high-fire glazes. As with all things, practice makes perfect. You should plan to spend at least one other day working in the studio outside of class time to improve your skills. Expect relevant demos and to spend a good part of class practicing. Come with a beginner's mind and images of ceramic artists' work that inspires you.
FRI. NIGHT CLASS SCHEDULE
The next Fri. night session begins Oct. 11.
Class dates: 10/11, 10/18, 10/25, 11/1, 11/8, 11/15, 11/22, 12/13
Bio
Sharon has worked with clay for over 30 years, oftentimes in unconventional ways. She began during her BA program at Sheffield Poly in UK, where she studied film and painting, building life size sculptures and making animated films of them dancing.
She began teaching ceramics in 1998 at Ruby's Clay Studio in San Francisco, where she developed the Mud Bus project, a community outreach program bringing ceramics to underserved communities. Dedicated to social practice, since 2001 she has worked internationally on art based community projects in Uganda, Brazil, UK, Haiti, San Francisco, Ghana and Mozambique.
In 2006 she was the artist in Residence at the De Young Museum and built a mud hut in the galleries with visitors.
In 2010 she was awarded the International Residency award from NCECA and worked with women in Northern Ghana on coil building techniques.
In 2014 she completed her MA in Community Arts from Goldsmiths University, while also being the studio manager of Turning Earth, the first open access ceramic studio in London, UK.
Sharon has many influences and incorporates both throwing, altering and hand building techniques in her functional work. Her sculptural work reflects her background in painting, with a love of color and surface pattern inspired by international travels.